General Information
Name:
Uchiha, Seiko
Nickname/Alias:
Break, Seek
Age:
Fourteen Years
Gender:
Female
Weight:
One hundred four pounds
Looks and Appearance
Picture:
Spoiler:
-
Description:
Standing at a direct five feet and eleven inches, weighing in at one hundred four pounds. She grew slightly in height, but her weight hasn't changed that much. Her hair grew a few inches, but not much. Her hair is silver, which is odd because most Uchiha have black hair. This makes her odd with the rest of her pack. Her is designed in a way that she has several bangs that curves to the left, giving it a look like a demon or dragon claw. Another strange thing about her appearance is that, again, unlike most Uchiha, her eyes are silver instead of the natural black. Because of this she is often called 'weird.'
Moving to her clothing, she wears a white robe like shirt that has a raised collar, upon the back of the rope is the uchiha clan symbol. She has blue cameo shorts, that she wears no matter the weather. Although, she is mostly out when the weather is nice. When it is not, her shirt stays the same, but she wears long blue cameo pants. Seiko has ninja sandals, very common for shinobi to wear. The color of her sandals are blue. Since she graduated from the academy and is not an official shinobi, she wears her Konoha haite-ate with ride across her forehead. There is a bandage wrapped around her right leg, about a foot above her knee. Over that bandage is a kunai holster. Because it is located at her right leg, it signals she is a right handed shinobi.
Hair Color:
White/Silver
Eye Color:
Golden
-
Doujutsu:
Sharingan
Body Type:
Skinny, Somewhat muscular
-
Height:
5' 11"
Personality and Traits
Personality:
Nice and carefree. These are two words commonly used to describe Seiko. Both of which are true. Usually, when she is around people that are mean to others she would say "Your so cruel." Or "That was mean..." Which is why she does not have evil intentions what so ever. She is to kind hearted and sweet to be evil. The young girl has now developed a love for animals, and gets distracted by them every now and then. Unfortunately, she is easily pursued to doing things she does not which to do. Some say, Uchiha only want power. Well, that is not fully true, but it is for this little Uchiha! If there was an opportunity for her to gain more power, she would take it an a heartbeat. Even if it meant to kill, slaughter, anything. Or anyone...
In battle, she will show no remorse to her opponent. If there's anything she hates more than animal cruelty, its losing! Seiko is always very excited about every little positive thing because she is optimistic. The only thing she really has is her pride, so when people threaten to take that from her, she will get crazy and attack them as if she wanted to kill! She is still learning to control that because she thinks one day she'll do that to the wrong person and get killed! In the future, she hopes to become more serious and rise to be the best as the reject from her family..
---
Her
other
personality is the complete opposite of Seiko. Not much is known about this other side of her, since nobody has ever really seen her engage in this form. The only time she lets out the other personality is to protect friends from harm, or further harm, and if thing are tight in a battle situation.
Likes:
Dislikes:
Losing

Animal Cruelty

People refusing to be her friend
Fears:
Death

The number thirteen

To be forgotten
Religion:
N/A
Catch Phrase:
"Pain is temporary... Pride is forever..."

"You're so cruel..."
Rank and Skill Information
Country/Village:
Konohagakure No Sato
-
Loyalty:
8
Village Rank:
Genin
-
Skill Rank:
C
Specialties:
-
Main:
Ninjutsu
-
Sub:
Genjutsu
Elements:
-
Main:
Katon
-
Sub:
N/A
Jutsu List:
Next Post
Clan and Bloodline Limit
Clan Name:
Uchiha
Clan Location:
Konohagakure
Kekkei Genkai:
Sharingan is the blood inheritance limit of the Uchiha Clan. The Uchiha are said to be descendants of the Hyuuga, with the Byakugan changing into the Sharingan over time. This doujutsu (eye skill) gives one the ability to read Genjutsu, Taijutsu and Ninjutsu and then defeat it. As such, the clan member can view a technique being performed and almost instantly memorize the movements required to be able to complete it, including the needed chakra moldings and seals used. However the clan member cannot copy techniques that are unique to another bloodline and the clan member must have a body capable of meeting the chakra and physical requirements to do the jutsu. This rarely stops the clan member though, as such stressful situations often push their limits farther and allow them to harness their full potential.
The Uchiha clan member is not granted the Sharingan at birth; it is only activated later in life, typically during a time of emotional stress in the heat of battle. The Sharingan itself can be transferred to another non-Uchiha by a medical ninja, such as happened with Leaf ninja Uchiha Obito to his teammate Hatake Kakashi. Because his body was not born to carry the Sharingan, the eye is always activated and it burns Kakashi's chakra when used. To lessen the impact of the Sharingan on Kakashi's body, he normally keeps the eye hidden and out of use. Also of note, is the fact Kakashi, a non-Uchiha, was able to advance the Sharingan from two tomoe to three tomoe after gaining the eye.
The Sharingan itself contains three tomoe (comma). A higher mastery of the Sharingan can be seen in the creation of a new tomoe in the eye, with three tomoe being the typical highest form of the eye. The rare Mangekyou form is a unique evolution of the Sharingan beyond the three tomoe form, please see its entry for more information. An eye possessing two tomoe can allow the Uchiha clan member to track the movement of an opponent and do some minor copying of an opponents attack. For avoiding incoming attacks, the Uchiha's speed and agility will greatly control whether they can move to avoid it. However, three tomoe will greatly help in this area.
Two tomoe will also allow the ninja to pierce Genjutsu and see the surrounding reality for what it really is. It can also allow the member to pierce another's body and see their chakra. While the eye is not refined enough to see the tenketsu and chakra circulatory system like the Byakugan, it can view the movement and flow of chakra. This can help them tell if a person is trapped in a Genjutsu, or if an attacker is a real threat or merely a bunshin.
An eye containing three tomoe will allow the ninja to see the image of an attacker's next move from the slightest muscle tension in their body. This prevents wasteful movement and allows the Uchiha clan member to conserve much needed chakra in battle. It allows them to synchronize their movement to strike at an area moments before their opponent is even in that spot, essentially allowing them to strike out and hit their opponent before they're even there.
Three tomoe also grants the Uchiha the ability to do Genjutsu and hypnosis after locking eyes with an enemy. This can be used to cause their opponent to do an attack of the Uchiha's choosing. This hypnosis can also be used as a Genjutsu counter, which is the ability to turn a Genjutsu spell back upon the original caster without the requirement of forming any handseals.
Clan Traits:
Katon element affinity
Secret Clan Jutsu:
Name: Amaterasu - Goddess of the Sun
Rank: S
Type: Ninjutsu
Element: N/A
Description: Amaterasu, named for the Goddess of the Sun, is a Ninjutsu technique which uses the Mangekyou form of the Sharingan eye to create a powerful black fire. This jutsu is generated by the right Mangekyou eye. It has been said that anything within the Mangekyou's vision will burn to ash if consumed by the fire. The fire itself is said to burn for 7 days and 7 nights. Because of the amount of chakra needed to use the technique, it can only be used on a very limited basis daily. Though it is regarded as the strongest of Mangekyou's physical attacks, usage of the ability will degrade the eye further and lead the user to blindness.
Name: Kagutsuchi - God of Fire
Rank: A
Type: Ninjutsu
Element: Blaze
Description: Enton • Kagutsuchi, named for the God of Fire, is a Ninjutsu technique which uses the Mangekyou form of the Sharingan eye to generate a small spiked disk of Amaterasu flames for defense purposes. This jutsu is generated by the right Mangekyou eye.
Name: Tsukuyomi - God of the Moon
Rank: S
Type: Genjutsu
Element: N/A
Description: Tsukuyomi, named for the God of the Moon, is a Genjutsu technique which uses the Mangekyou form of the Sharingan eye to generate a powerful illusion. This jutsu is generated by the left Mangekyou eye. This highly advanced technique can not be used extensively because of the toll it places on the user. To utilize the illusion, the clan member will look into the eyes of his opponent and cast a Genjutsu spell on them. The illusion takes place in the mind of the one affected, while under the jutsu the victim is at the total mercy of the user. The user has full control over space and time in the jutsu and can place the one affected through any hell they desire for any length desired. The technique itself only lasts for but a second in reality, but the one affected could have lasted through several days of torture. It is said only a natural born member of the Uchiha Clan can overcome the illusion. To counter the technique, however, Mangekyou is not required. A highly trained normal Sharingan user can break the illusion, causing the Mangekyou user to experience additional weakness from using it.
Name: Susanoo - God of the Sea and Storms
Rank: S
Type: Ninjutsu
Element: N/A
Description: Susanoo, named for the God of the Sea and Storms, is a technique which uses the Mangekyou form of the Sharingan eye to create a sword wielding spectral form which will surround the user. This jutsu is generated by both Mangekyou eyes. Susanoo will first form around the user as a skeleton. This skeletal form will then generate muscle and armor for battle and wield both a sword and shield.
The sword is formed out of the sake in the gourd it holds, meaning the sword has no true physical form. This legendary weapon, known as Totsuka's Sword and the Sakegari (Sake Cutting) Long Sword, utilizes the main ability of the jutsu. Anyone or anything cut by the blade will be sealed away into a Genjutsu of blissful oblivion until the end of time. It is said the sword is thus the ultimate counter to Orochimaru's Kusanagi Sword. The shield is known as Yata's Mirror. It is said this shield can defend against any attack. Together the sword and shield will make the Susanoo user nearly invincible. Like other Mangekyou techniques, usage of Susanoo will damages the eyes and health of the user.
Name: Kamui - God's Majetsy
Rank: S
Type: Ninjutsu
Element: N/A
Description: Kamui is a Ninjutsu technique which uses the Mangekyou Sharingan eye to generate an imploding transportation vortex. To begin Kakashi forms a handseal to change his normal three tomoe Sharingan into a new Mangekyou form. He then focuses on an area of his target. The surrounding area will then warp and collapse in on itself, quickly reducing the surrounding area to nothingness. The technique will transport the focused area away to another location. The technique caused a huge strain on Kakashi, utilizing a great deal of chakra. He was able to use the technique twice in succession and then revert back to three tomoe. It is unknown how many times he could use it before total exertion.
Name: Tensha Fuuin • Amaterasu - Transcription Seal • Goddess of the Sun (Heavenly Illumination)
Rank: S
Type: Ninjutsu
Element: N/A
Description: Tensha Fuuin • Amaterasu is a Fuuinjutsu technique utilized by Uchiha Itachi. Seeking to protect his brother from Uchiha Madara, Itachi sealed his Amaterasu within his younger brother's left eye. Upon coming into contact with Madara's Sharingan, Sasuke's eye will begin to bleed and activate a Mangekyou resembling Itachi's. This Mangekyou will then unleash Amaterasu's black flames on Madara.
Name: Magen • Kyouten Chiten - Demonic Illusion • Mirror Heaven and Earth Change
Rank: -
Type: Genjutsu
Element: N/A
Description: Magen • Kyouten Chiten is a Genjutsu technique unique to the Uchiha bloodline Sharingan holders. Using the copy and counter functions of the Sharingan eye, the Uchiha clan member can stop the sensory spell cast on their body and reverse it back on their opponent.
Name: Sharingan Soufuusha Sannotachi - Sharingan Windmill Triple Blade
Rank: C
Type: Weaponry
Element: N/A
Description: Sharingan Soufuusha Sannotachi is a Ninjutsu technique utilized by the Uchiha clan. Using the developed vision of the Sharingan eye, the clan member hurls three Windmill Shuriken which have wire attached. While in the air the clan member can manipulate wire to make the blades circle the target, which results in the attached wire binding them.
Clan History:
The Uchiha clan was descended from the elder of the two boys entrusted by the Sage of the Six Paths with the power and will of the way of the ninja. The elder believed that might would bring peace. The Sage chose the younger as more fitting to be his successor, causing the elder to be vengeful. From the younger boy descended the Senju clan who would be the eternal rivals of the Uchiha.
Before the founding of the ninja villages, the Uchiha were one of the many mercenary clans for hire. Because of their Sharingan, the Uchiha clan came to be known as one of the two strongest clans, the second being the Senju clan. Madara Uchiha was particularly powerful, and, upon attaining the Mangekyo Sharingan, he took control of the clan. Under his leadership the Uchiha grew stronger, conquering whatever clans they came upon, such that, whenever the Uchiha clan was hired for a job, the opposing side would hire the Senju.
Hashirama Senju, the leader of the Senju clan, grew tired of the endless fighting, and approached the Uchiha clan with a peace treaty. Madara feared that an alliance would lead the Uchiha to ruin, but his clan disagreed, and he was forced to accept. The two clans came together to form Konoha, with Hashirama being selected as Hokage. Madara believed that this was proof that the Uchiha would be made subservient to the Senju, but his clan saw this only as his attempt to rekindle the flames of war. They turned their backs on him, and he defected. Following Madara's betrayal, the Second Hokage gave the Uchiha control of the Konoha Military Police as a sign of trust. According to Madara, this was really just a way of keeping the Uchiha in check and out of Konoha's governing affairs.
Weapons and Item Creation
Weaponry: Name:
Kunai Knife
Quantity:
x25
Rank:
E-D
Appearance:
Special Abilities/Characteristics:
-
Origin:
-
Name:
Shuriken
Quantity:
x25
Rank:
E-D
Appearance:
Special Abilities/Characteristics:
-
Origin:
-
Name:
Demon Wind Shuriken
Quantity:
x15
Rank:
D
Appearance: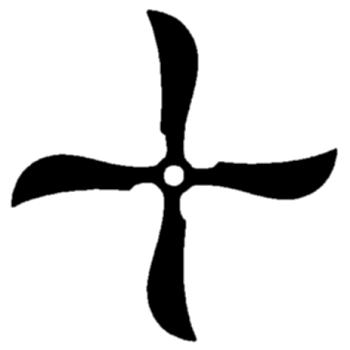 Special Abilities/Characteristics:
-
Origin:
-
Items: Name:
Elder Brothers Journal
Rank:
-
Type:
Journal
Natural Abilities:
-
Background and Roleplaying
History:
Post Academy ARC
She was born into a family of Uchiha prodigy's. Every member of her family had been a Chuunin while still in single digit ages. Of course, with the luck she had, that talent had skipped her generation. Boy, Seiko is one lucky girl! Growing up, she felt unwanted and isolated from the rest of family. Her cousins and siblings teased her about not being a genius. Sometimes she wished that she could point out a flaw in their life, but that was impossible...
Her parents decided that since Seiko needed the extra help, to enroll her in the Konoha Ninja Academy. There, she will learn all about jutsu, chakra, chakra control and many more!
Her older brother thought it would be funny if he said that he would get her the first sharingan variation. But, instead of him giving her a near death, really kill her. Seiko didn't know that that was his plan, but she did think it was way too nice for him to say something like that. So, she did have her suspicions about him...
Even though her older brother by three years tottaly disagreed to this battle, he decided to watch an not charge into the fight to help, no matter how much he was tempted.
Never the less, she agreed to fight him. Which was rather stupid. Ten minutes into the fight she was already injured horribly and bleeding so much. It was a little far for a near death, and that's when she figured out his plan. With all that she had in her left, she charged at her brother, grabbing up a stick on the way, and scratching his cheek as she ran by him. With out even realizing it, she had obtained the first tomoe. Her brother and the spectators were shocked.
They pointed out to her that she had obtained it, and she sighed with rather relief. Now that she had sharingan one tomoe [~Not fully established~], she regained confidence in herself, and know she knew that she would pass the academy easily! Shunsuke, the older by three years brother, was proud of her. Only ten years old, and Seiko had managed to get this first tomoe.
Academy ARC
Because her sharingan wasn't fully established, she refused to use it during her time in the academy. During her time in the academy, she had fun and met some new people that she figured she would get along with. And she did. She doesn't know their names in particular, but if she was to see their faces she would know them in a millisecond! When she received her first report card, she showed her parents. Barley passing... But with enough hard work, determination, and some hope. She could perhaps make it in the world of the shinobi. After the required time in the academy, she passed the genin examination and became a true leaf shinobi. With pride, she wears her headband across her forehead, like most shinobi.
After her graduation, her brothers still teased her! She would respond to them, "I'm now a true shinobi! Don't forget that!" And they still tripped her, kicked her, slapped her and other forms of violence. When washing blood off her face one day, she noticed the cuts were healing, like they always do. They weren't just physically hurting her.. They hurt her pride that she had earned from her parents of her being strong! This is where she developed the phrase, "Pain is temporary.. Pride is forever.." To earn her pride back, she challenged her older brother to a fight. Of course, she lost, but her tomoe one that was poorly developed was now fully developed tomoe one! She was happy, now there was just two more stages to go! She was on her way...
Genin Arc
Now a genin, she hopes to meet new people, improve as a shinobi, and travel the world. Although, there seems to be something weird going on about her. She feels caged up in the village, and free when she leaves the village to go on missions.
For no reason in particular, she challenged her older brother, the one she had lost to in her academy days, to just one last fight. When the fight had begun, Shunsuke yet again watched. After fifteen minutes, Seiko was down and as the killing blow was made she felt different. A voice in her head told her
"Let me take over... You'll win..."
And she did so. Yet, she didn;t know how she did it. When she woke up, blood was drawn on the floor and her older brother was unconscious. She had won.
A few months later, Shunsuke was called for a mission. Bu was sadly K.I.A. Ever since birth, he was the only one that was really nice to Seiko. As a memento, she keeps a journal he started about his life ever since he was three.
Family:
-
Father:
N/A [Deceased]
-
Mother:
N/A [Deceased]
-
Siblings:
Elder Brothers, Shunsuke Uchiha & Others [Deceased]
-
Other:
RP Sample:
I? The one to bring him here? She thought to herself. How? Was it her magnetic attraction to Nero that brought him here? None the less, it was as if he could read her thoughts and wishes. Just moments before he arrived was she thinking about him and wishing for his presence. And now there he was, he had given her a kiss, on the lips. I think I'm ready to tell him... She thought to herself as he leaned in closer for yet another kiss. Haran planned to refuse, but she found him irresistible, so she accepted the kiss. When their lips met yet again, she gave him a small push away after awhile. "Nero, there is something I have meant to tell you." She said in a nervous tone. Swallowing all fear, she spoke yet again. "I... I..." Fear had choked up in her throat.
C'mon! It's only three little words! She thought to herself. Even though one word, would mean so much. The word was... Love. Haran had loved a lot of things in her life, she loved her parents, her brother, but never had she actually said the word to them. They just knew. "I... L-love you, Nero." She managed to choke out. Now it was just a matter of if he would hear her, since she talked in a low voice. Well, it wasn't so bad to say it once, if he didn't hear she would just have to say it again. Although, she didn't feel like it. Right now, she felt like such a rule breaker. She actually felt an emotion, which was rare, ever since what happened to her brother. Haran had to learn how to forget the past, and live in the present. Someone might feel the same way to her as she feels to them.
The only way to find out was to await his answer, and pray that he felt what she did. Love.